THE 1ST QUARTER A&R SHOWCASE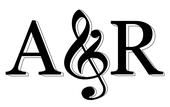 (THE 1ST QUARTER A&R SHOWCASE
WITH ATLANTIC RECORDS)
SEEKING TALENTED ARTISTS & PRODUCERS FOR THE 1ST QUARTER A&R SHOWCASE AT DON HILLS 01/29/08!!
EVENT: URBAN THRESHOLD ENTERPRISES INC. PRESENTS THE UNDERGROUND ROYALTY (TALENT COMPETITION) 1st QUARTER A&R SHOWCASE
DATE: TUESDAY, JANUARY 29TH 2008
14 acts will compete -
Each Hip Hop, REGGAE and R&B artist will get to perform 2 songs.
FEE: EACH ARTIST MUST SELL 30 TICKETS @ $10 EACH.
TICKET FUNDS MUST BE PAID IN ADVANCE!!
1ST Place Prize:



A FACE TO FACE MEETING WITH A&R OF AtlANTIC RECORDS FOR CONSIDERATION FOR A DEAL
CLICK HERE FOR MORE INFORMATION ON HOW TO PERFORM IN THE 1ST QTR. A&R SHOWCASE
---
GUARANTEED FACE TO FACE MEETINGS WITH MAJOR LABEL A&R'S: GET HEARD, GET SIGNED!