THE 1ST QUARTER A&R SHOWCASE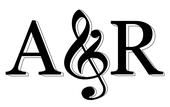 (THE 1ST QUARTER A&R SHOWCASE
WITH ATLANTIC RECORDS)
SEEKING TALENTED ARTISTS & PRODUCERS FOR THE 1ST QUARTER A&R SHOWCASE AT DON HILLS 3/25/08!!
EVENT: URBAN THRESHOLD ENTERPRISES INC. PRESENTS THE UNDERGROUND ROYALTY (TALENT COMPETITION) 1st QUARTER A&R SHOWCASE
DATE: TUESDAY, MARCH 25TH 2008
14 acts will compete -
Each Hip Hop, REGGAE and R&B artist will get to perform 2 songs.
FEE: EACH ARTIST MUST SELL 30 TICKETS @ $10 EACH.
TICKET FUNDS MUST BE PAID IN ADVANCE!!
1ST Place Prize:



A FACE TO FACE MEETING WITH A&R OF AtlANTIC RECORDS FOR CONSIDERATION FOR A DEAL
Plus
20 minute in-studio interview on Promo Radio 24/7FM
Buzz Factor feature in the Urban Threshold Online Industry Newsletter
AN ARTIST OF THE MONTH FEATURE ON HIP HOP PALACE.COM
A profile on Urban Threshold Television
One Free performance at a future showcase
2nd Place Prize:
15-minute interview on Promo Radio 24/7 FM,
1 song in rotation on Next Up Radio on 1 FM JAMZ for 4 weeks ,
An artist of the week profile on Hip Hop Palace.com,
Buzz Factor feature in the Urban Threshold Industry Newsletter,
3rd Place Prize:
-1song in rotation on Promo Radio for 1 month and a Buzz Factor feature in the Promo Radio Online Industry Newsletter
JUDGES:
Brian Berger- A&R of Atlantic Records
Til Welch - VP of A&R of Capitol Music Group
Karl Maceo - A&R of DTP/Def Jam Records
(JUDGES SUBJECT TO CHANGE)
Each judge/industry personnel will have a point system with which they will judge each talent. All artists will be judge by the same criteria - Musical selection, audience response, creativity, presence and routine delivery.
SPECIAL INVITED A&R'S FROM SHADY, DEFJAM, SONY/BMG, JIVE, ATLANTIC, CAPITOL, INTERSCOPE, BAD BOY, AND MORE
21 & Older – ID a must!
Tickets: $10 in advance / $15 at the Door
THE A&R REVUE PRODUCER SPOTLIGHT
WE ARE SEEKING PRODUCERS FOR THE A&R REVUE PRODUCER SPOTLIGHT EACH PRODUCER WILL BE INTERVIEWED ON STAGE AND IN OUR PRESS ROOM AND EACH PRODUCER WILL GET TO PLAY 3 TRACKS ON STAGE, WHICH WILL BE REVIEWED BY OUR A&R PANEL.
IN ADDITION, IF THE PRODUCER HAS A DVD PRESENTATION, THAT WILL BE PLAYED AS WELL. ALL PRODUCERS, PLEASE SEND 2 TRACKS TO PROMORADIO247@GMAIL.COM. IF SELECTED FOR THE SPOTLIGHT, THE COST IS $250.
SPONSORSHIP OPPORTUNITY
GAIN MAJOR EXPOSURE FOR YOUR COMPANY BY SPONSORING THE A&R REVUE TALENT SHOWCASE
SPONSORSHIP PACKAGES BEGIN AT $500
SPONSORS: Promo Radio, Hip Hop Palace.com, Urban Threshold TV, Mars Universe Films, SonicBids.com, CD Baby.com, DiscMakers, All Access DVD, Street Credibility Mixtape/DVD, Str8HipHop.com, The Epydemik TV/DVD, Next Up Radio 91.9FM, Select-O-Hits Distribution, Mia Mind Music
NOW BOOKING: FOR INFO ON CALL 917-355- 3456, OR 212-340-1118, OR 866-841-9139 EXT. 1980 or EMAIL PROMORADIO247@GMAIL.COM, OR ARTISTSBOOKING@GMAIL.COM OR MRRAW78
THERE IS NO DOUBT ABOUT IT, URBAN THRESHOLD'S URBAN MUSIC EXPLOSION IS THE TOP CONCERT SHOWCASE SERIES IN NYC HANDS DOWN!
(URBAN THRESHOLD CREATES SHOWCASES THAT MAKE A DIFFERENCE AND MAKE AN IMPACT)
(URBAN THRESHOLD BRIDGES THE GAP BETWEEN THE INDEPENDENT ARTIST AND THE MUSIC INDUSTRY!!)

---
URBAN THRESHOLD ENTERPRISES INC. is a multi-faceted venture positioned to become one of the top brand names in the ten billion dollar urban lifestyle market. Our mission is to elevate Hip Hop back to its royal essence by fusing the old school with the new school and by tapping into the energy and vibe of today's Hip Hop generation.
Urban Threshold Inc. is the parent company of Hip Hop Palace.com, Promo Radio 24/7 FM, Urban Threshold TV, co-founders of RAP FANATIC MAGAZINE and we publish URBAN THRESHOLD MAGAZINE. In addition, we present bi-weekly artist showcases, the semi-annual A&R Power Summit, and the Annual Underground Music Awards. And, we are affiliates with the third largest independent distributor of music, which is Select-O-Hits distribution.
Also we have a demo shopping program whereby we set up face to face meetings at the major labels!
URBAN THRESHOLD ENTERPRISES is navigated by President and CEO Jesse Atkinson. The management team includes Chief Operating Officer, Robert Wright, and Executive Vice president J. Price Mars.
Urban Threshold Enterprises Inc. is the one-stop shop for independent urban music artists. Urban Threshold owns media properties across all media lines: PRINT, RADIO, TV, INTERNET. (Promo Radio 24/7 FM, Urban Threshold TV, Hip Hop Palace.com, and Co-Founders of Rap Fanatic Magazine and publishers of Urban Threshold Magazine)